Presseball Berlin with
a great historya long traditioncharity & dance
. . .
"Since 1872, the Presseball, which was created as a charity event to benefit journalists in need, has been one of the most beautiful and important meeting platforms for personalities from the international media world, as well as relevant exponents from business, culture, politics, PR, advertising and communication."
At the same time, the press ball is also a multicultural ball, featuring artists and writers, which give this evening a special flair.
Prominent personalities from society and politics such as Walter Scheel, Karl Carstens, Franz Josef Strauss, Willy Brandt, Hannelore & Helmut Kohl, Walter Kohl, Gerhard Schröder, Joschka Fischer, Helmut Schmidt, the mayors of Berlin, Edzard Reuter, Eberhard Diepgen, Walter Momper, Klaus Wowereit, from the culture and music scene such as Claudio Abbado, Gilbert Bécaud, Ray Charles, Boney M., Schiller, Marlene Dietrich, Engelbert Humperdinck, Wilhelm Furtwängler, Hildegard Knef, Gina Lollobrigida, Brigitte Nielsen, top athletes such as Max Schmeling, Jean- Marie Pfaff, Arthur Abraham, automobile designer and founder Ferdinand Porsche, publishing giants such as Friede and Axel Springer, Gérard Biard, Nobel Prize winners such as writer Günter Grass, to name but a few – have contributed to the importance and popularity of the traditional Berlin Presseball.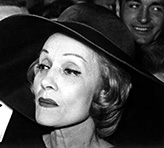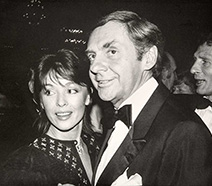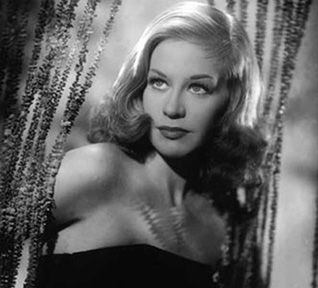 The Presseball Berlin History

1872
Konzerthaus am Gendarmenmarkt The first Presseball in the concert hall on Dönhoffplatz was launched as a charity festival for the benefit of needy journalists from the Berliner Presse association.

1880
Central Hotel Berlin / Wintergarten At the end of the 19th century and in the first half of the 20th century, this was a luxurious grand hotel immediately adjacent to Friedrichstrasse train station.

1900
Reichstag The social highlight of November 1900 was undoubtedly the "Festival of the Berlin Press Association," which took place in all rooms of the Reichstag.

1912
Festsäle am Zoologischen Garten Musicians such as Wilhelm Furtwängler, Erich Kleiber, Arnold Schönberg and Richard Tauber as well as the writers Carl Zuckmayer and Roda-Roda were present.

1982
ICC Berlin Poland and its capital presented themselves at the 102nd Press Ball. Around 3,000 guests came to Polish culture, exhibitions and fashion shows.

2002
Staatsoper unter den Linden Italy as co-host, where greats like Lucia Aliberti sang with guest of honor the President of the Italian Parliament Pier Ferdinando Casini. The Opera Palace also represented an expansion of the premises.

2004
Ritz-Carlton moderated by Barbara Schöneberger; Presseball under the theme of Russia, with Vladimir Gerts from the Bolshoi Theater as a guest. The ball was rounded off by the Savoy Dance Orchestra, which played to the dance.

2020
Maritim Hotel Berlin This is where the Presseball Berlin found its home for over 10 years. The highlight of 2020 was the posthumous recognition of Helmut Kohl with an honorary award for his European achievements, which Walter Kohl accepted on his behalf.

2023
Grand Hyatt Berlin After a break due to the pandemic, the guests of the Presseball Berlin celebrated wildly in the 5-star Grand Hyatt Berlin Hotel.